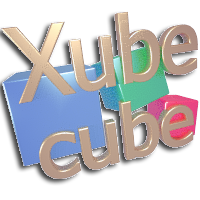 Xube Cube
By Steven and Michael Wolff
Windows PC platform
The Android version is available for free on the Google Play store
12.15.14
This is the first game to be released by Wolff Zone and we anticipate many more to come.
Download directions for Internet Explorer (other browsers should be similar)-

1. Click Download here
2. At the bottom of your screen you have three buttons.  Select the dropdown for Save and select " Save as"
3. Navigate to where you want to save the compressed game file (for example; local disk (C:), your desktop or any other folder) then click the Save button.  It will take a couple of minutes to download the game file to the selected location.
4. Navigate to the saved file and right click on it to " Extract" the game files to your preferred location.
5. Double click on the game icon, set your preferred resolution and enjoy.

A free copy of Win Rar (compression/decompression program) can be downloaded here.
Feedback welcome